Get the funding you need—fast!
Levr.ai breaks down barriers, making loans accessible to businesses of all sizes.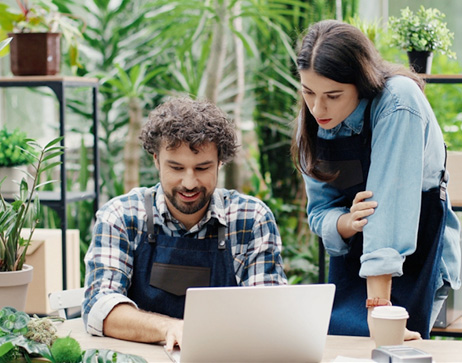 Get started in just a few minutes
Levr.ai guides you through the entire loan application process. Once you share a bit of information about your business, Levr.ai customizes and matches you with the top lenders for the funding you need.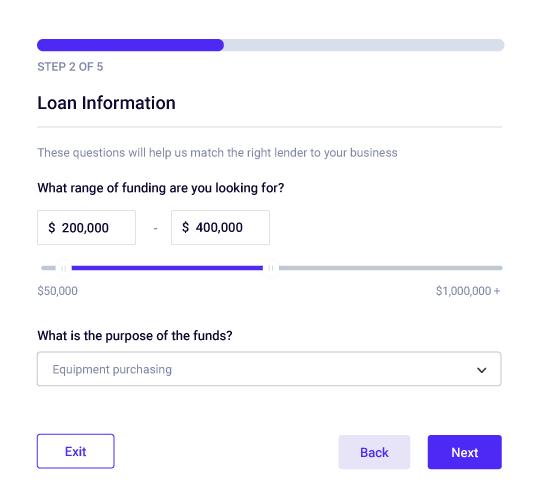 Create a free Levr.ai account
When you create your free Levr.ai account this gives you access to tons of great loan options. It's quick and easy, simply create your Business profile and let us know a bit about your financial standing and funding goals.
Review your custom matched loans
With the information you share, Levr.ai uses AI and ML to match your funding needs with the most compatible lender for your business and loan type. Based on your matches Levr.ai prompts you for required documentation for each lender.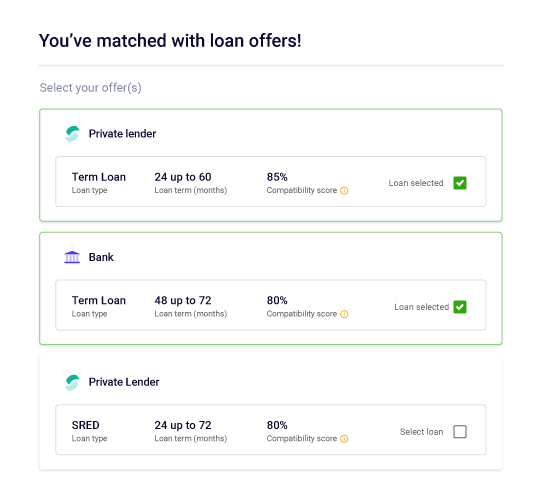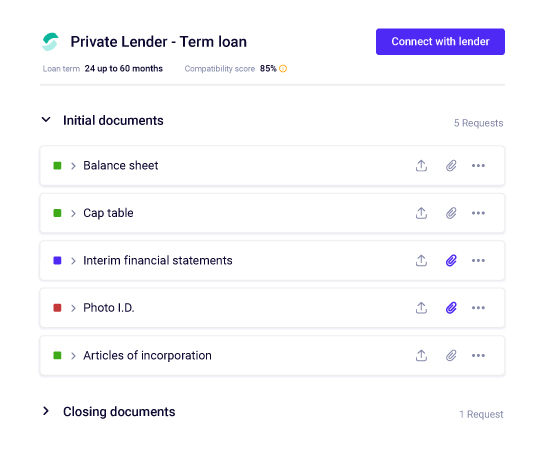 Prepare your application and get your loan funded
Levr.ai is built with easy to follow guides and templates designed to ensure you're prepared for loan application success. Once your loan is funded, Levr.ai is a safe and secure platform to stay on top of reporting requirements for your funded loan.
Frequently asked questions
How much money are you looking for?